Sponsored Post
Have been invited by
Nuffnang
to attend
Kanebo Kate Spring Summer 2013 Collection
Penang Roadshow. You guys know I love make up and skin care products so much and I reviewed some of them before so I am so excited to be able to select as one of the bloggers to attend this exclusive event.
I have been loving KATE cosmetics long ago and so obsessed to their Powderless Liquid Foundation. I have been told by the Marketing person, this powderless foundation is one of their best selling products. I even have my confession towards KATE cosmetics posted in my Twitter before. Lol..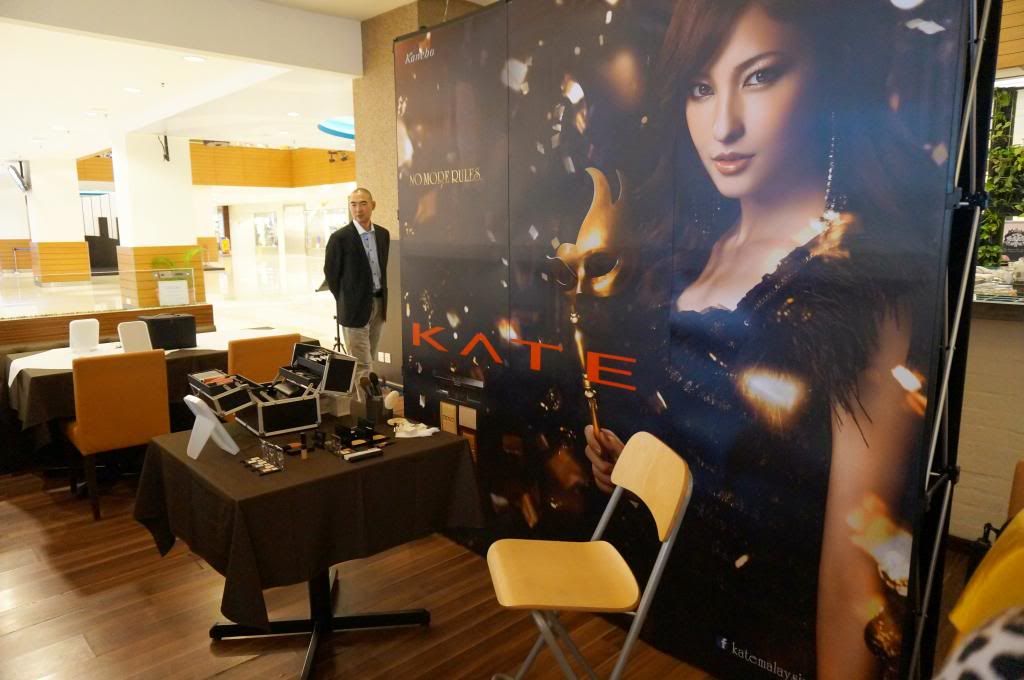 This event is specially organize to introduce
KATE Spring and Summer Collection 2013.
The trend in eye makeup is shifting from colourless to shiny makeup thus KATE is proposing
shiny, high-impact eye makeup created by combining various shades with gold.
GOLDISH EYES from KATE is this season's must have for eyes that shine and shimmer with the most luxurious gold effect.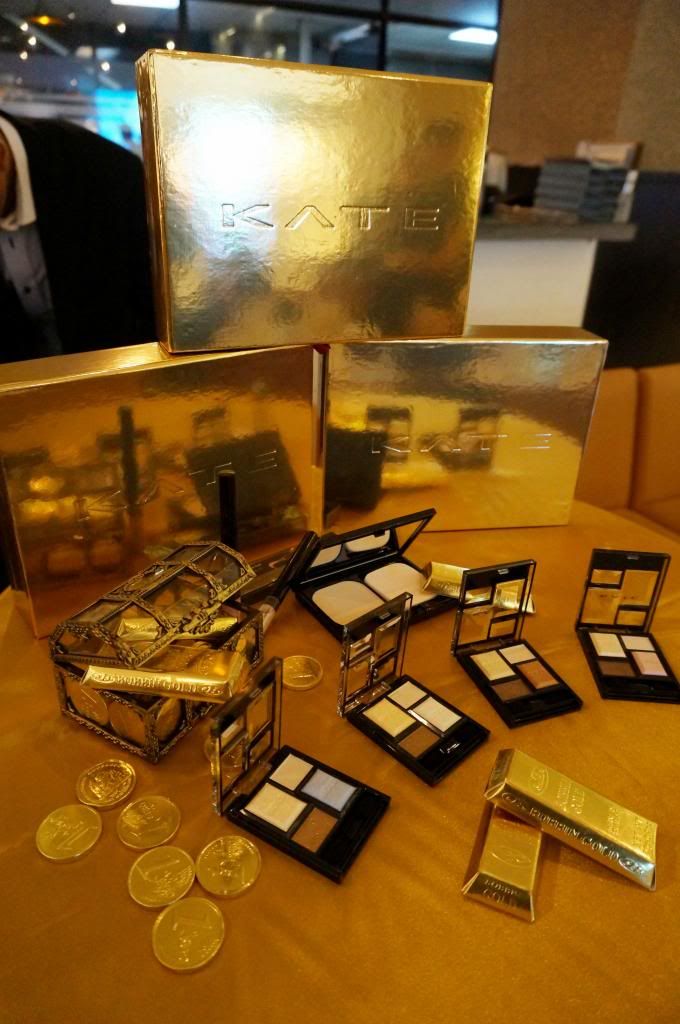 There are
four beautiful goldish shades
from KATE that has been launching in the beginning of May 2013. Gold is often represent as glamorous and gorgeous and it blends well with skin tone to create healthy-looking eyes. It can be used with any style of makeup to provide a gorgeous finish.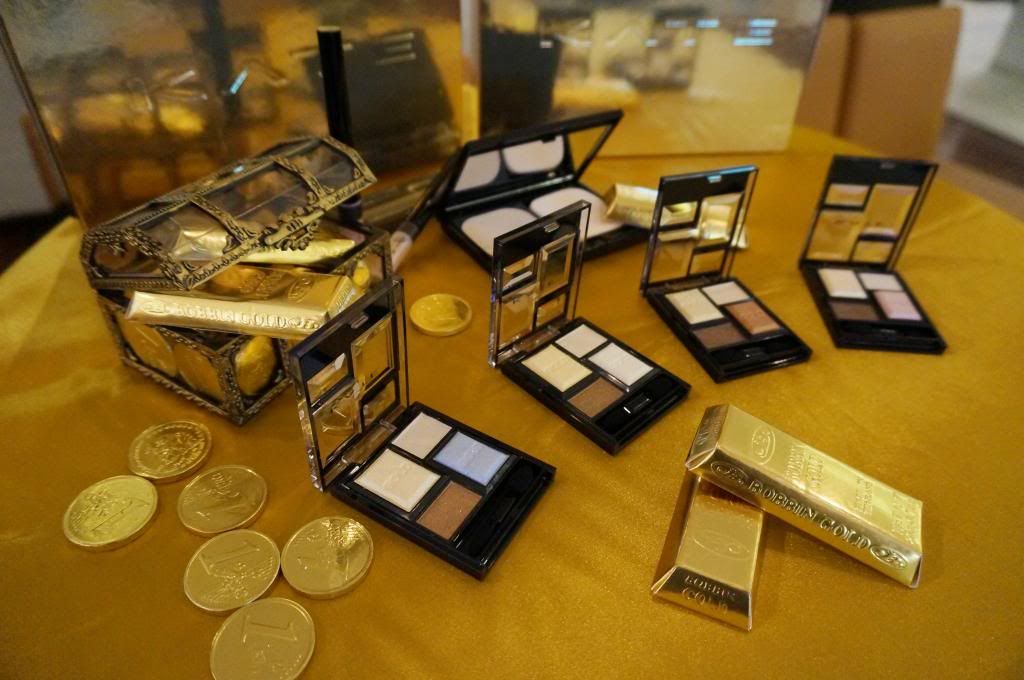 We have been given the opportunity to make up with KATE cosmetics after the demonstration by KATE amazing
makeup artist Hirai-san from Japan.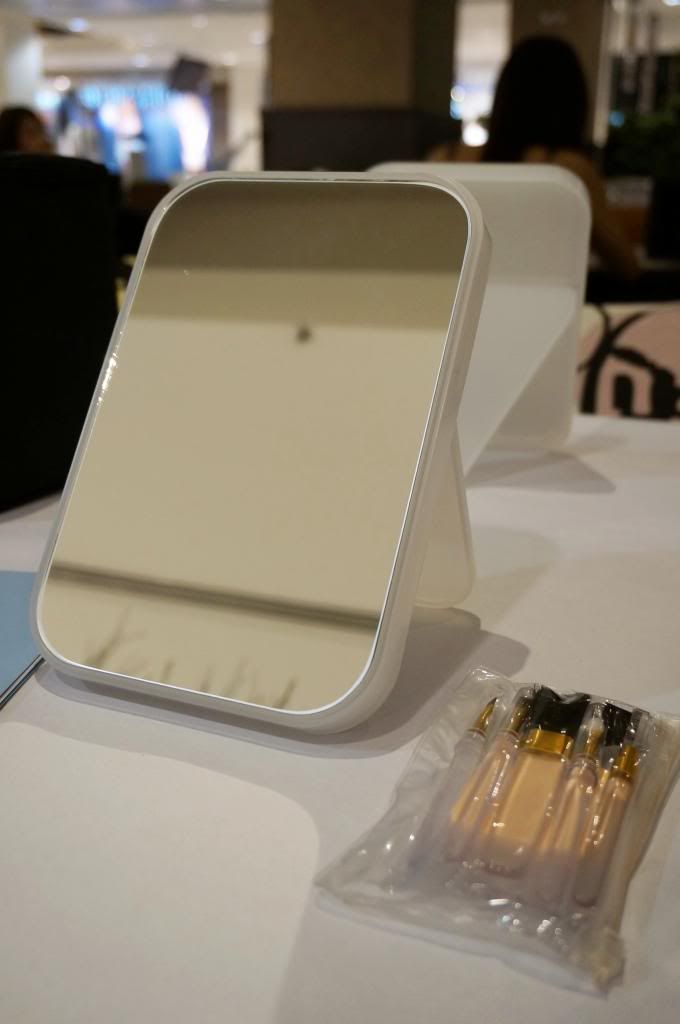 Items that featuring in the door gifts are basically their latest products which has been launched not long ago. Thanks for the munificent gift from KATE team. I heart every single one of them so much..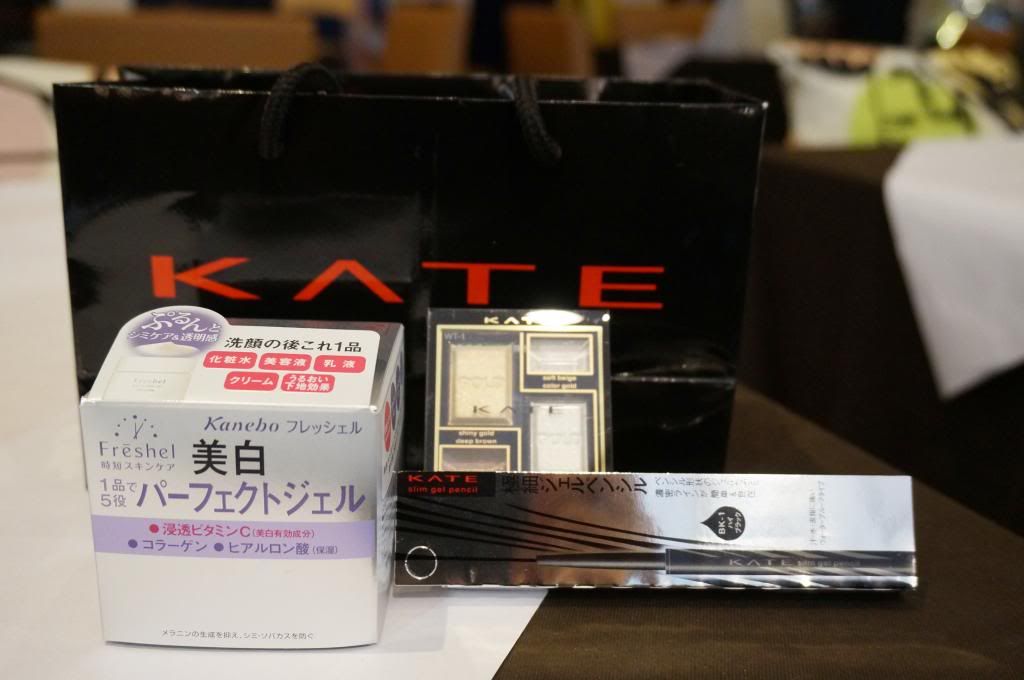 First to review, the
KATE Goldish Eye series
which is the hit in this season. This palette contains two unique gold pearl powders which is
Real Gold Pearl,
a pure gold pearl powder with
0.1% 24k REAL GOLD,
and
Nuance Gold Pearl,
a
bright pearl powder with a hint of gold.
Combined in a beautiful eyeshadow palette, the two powders
*D and C*
create a gorgeous shimmer that is glamorous and sophisticated.
Looking at the
D content
is the
Shiny Gold.
It is a bright gold pearl powder realized by combining Real Gold Pearl with rich shines of real golds. The
content in B
is
Deep Brown color
which is to emphasizes the contours of the eyes.
Content A
is
Soft Beige
as highlighter for the whole eyelid. Colored
Gold
in
content C
is created by combining a regular shade with Nuance Gold Pearl; it blends well with skin tone to create a gorgeous shimmer.
One thing that makes me favor KATE cosmetics among the others in Watson because the attentiveness of the team providing steps to consumers on how to apply the eyeshadow color. Sometimes consumers may doubt on the techniques applying the 4 colours as shown in the picture below.
I don't see any counter in Watson displaying these info to the makeup newbies like me. Lol..
So take a look again to KATE counter when you visit to Watson, you will come upon this interesting scene.
Hehe..
This series is
fragrance-free
and comes with a
sponge-tipped applicator.
It would be
suitable for OL and Party Look.