Yesterday is
papa's big day aka
Father's Day!
Haha..to all the greatest dad in the world,
Happy belated Father's Day!
You guys are every daughter's hero! Hehe..
Same goes to my family! Celebrated papa's day..haha!
Knew my dad love ribs so was asking him to try out ribs in the Morganfield's Paragon. But he said he prefer the one in Chicago Rib's..lol..
I don't really fancy TGI, Morganfield, Euro Deli's food..perhaps American style of food like burger, sandwiches is never comes to my liking.
I would prefer pasta than burgers.
:-(
Kinda phobia with the big serving of meat! o.O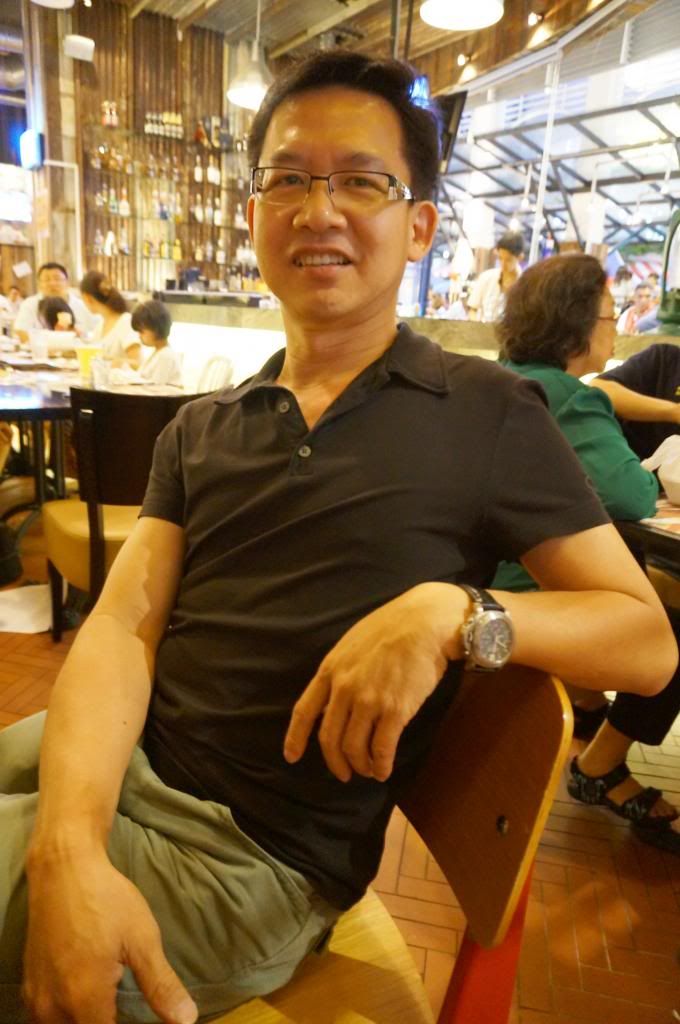 Happy Papa's Day
Soft Drink Bottomless RM8.90
Left: Clearly Citrus Right: Groovy Grape
I love the Grape's one..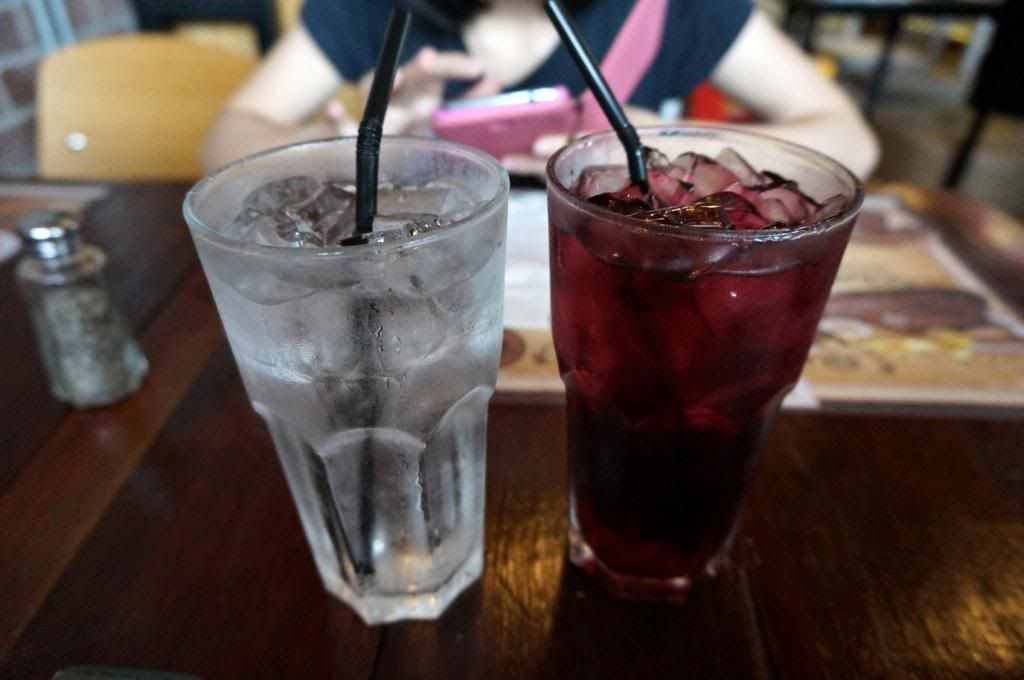 The Smokin' Duck RM29.90
Delicious smoked duck slices, bacon and cheddar cheese in between crispy grilled Panini bread.
Siblings said the duck tasted like it has wasabi..I don't know why..haha..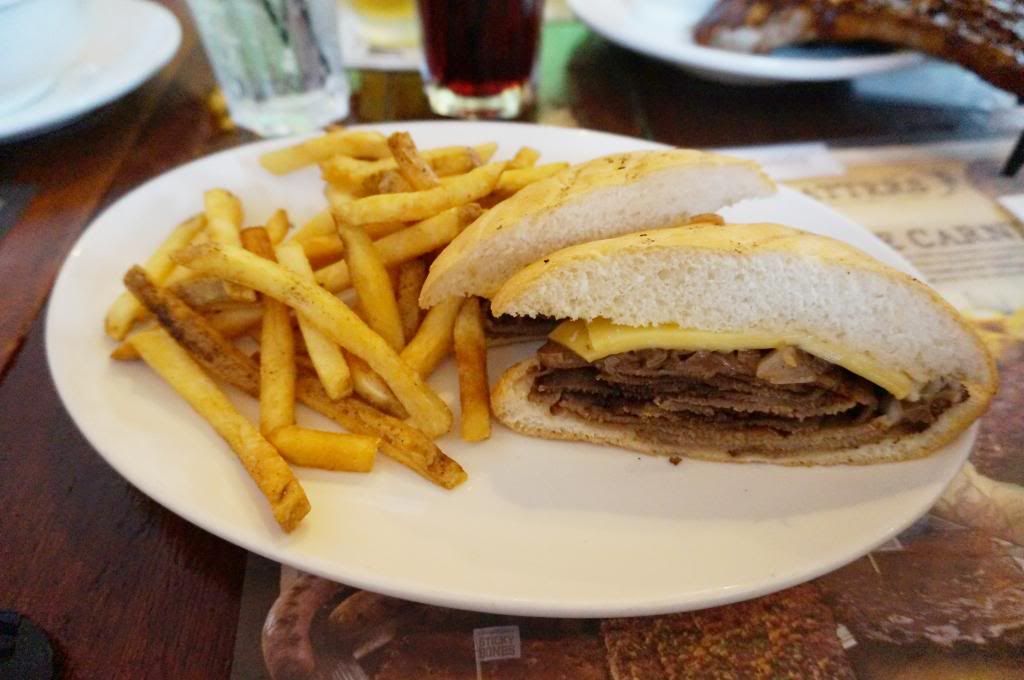 Full Slab Garlicky BBQ Spare Ribs RM69.90
Tangy, sweet, spicy & loaded with garlicky goodness, the succulent concoction will surely blow your mind & the vampires away! Served with crispy French fries & coleslaw.
Dad preferred the one in Chicago Rib's. What say you?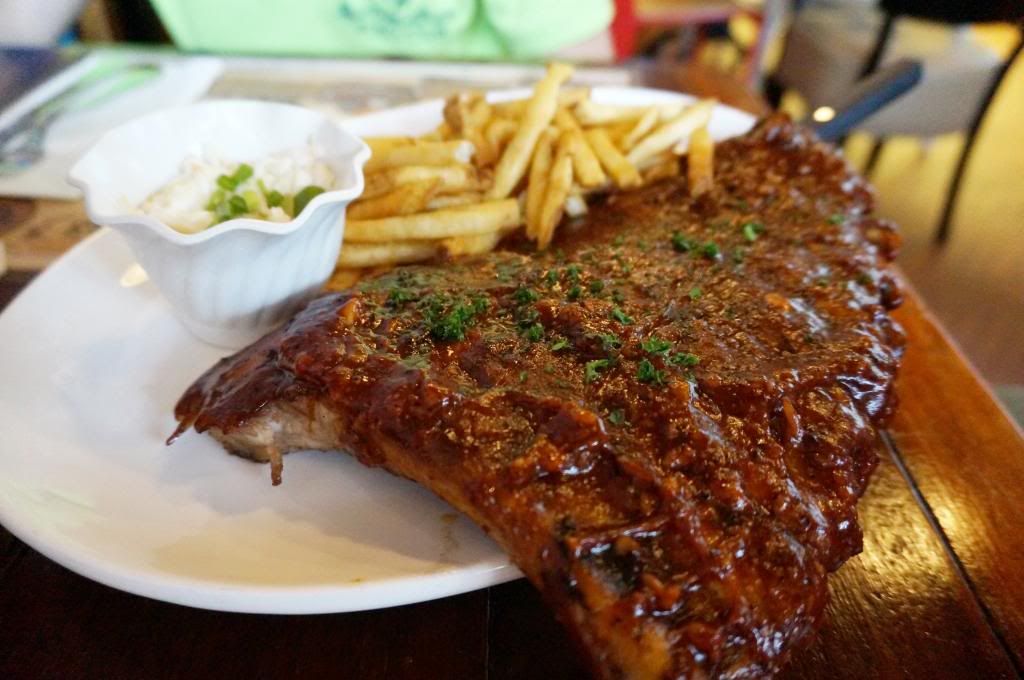 Seafood Gumbo RM35.90
Thick and savory seafood stew served with toasted baguette.
I knew stew is soup typed but never expected it to be served this way.
o.O It doesn't looks like main course anyway and is too expensive with only a few squids, a few slices of fish, two prawns with RM30 above! Luckily this is the free meal for Father's Day if not customers gonna complain this gao gao! And
we all think it tasted like having hokkien mee soup.
Lol..not worth at all la!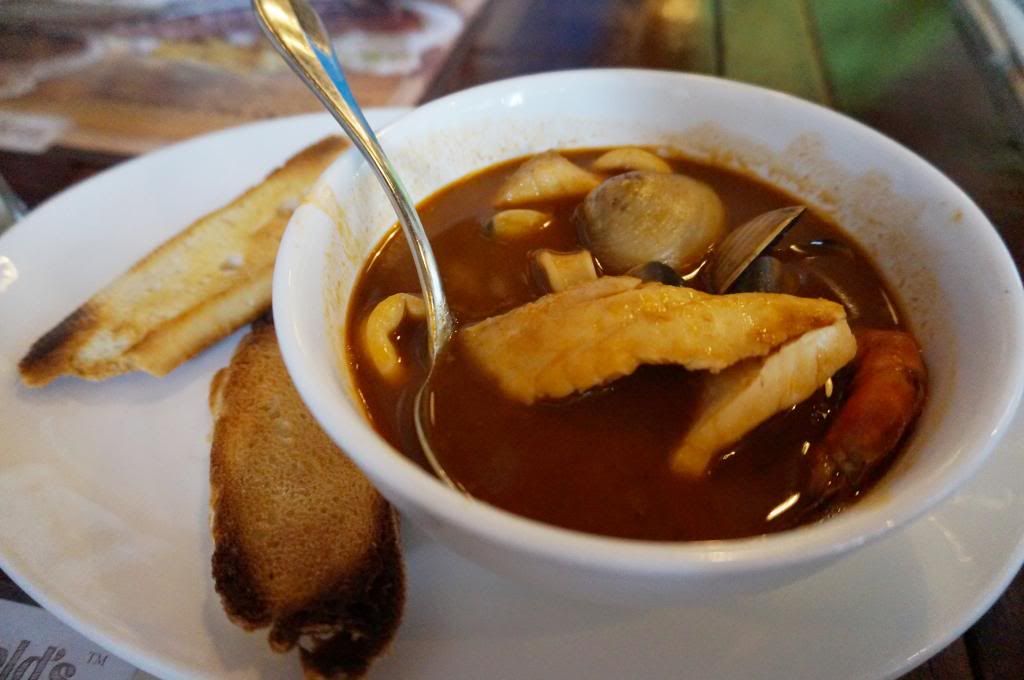 Tequilla Spiked Chicken RM30.90
Halved chicken marinated with spicy tequila, lime paprika & char-grilled. Served with crispy French fries & coleslaw.
Just a normal grilled chicken I would say, nothing special..
Smokehouse Bacon Cheeseburger RM24.90
Grilled and glazed with Hickory BBQ sauce, topped with Cheddar cheese, caramelized onions and crispy pork bacon.
Normal though.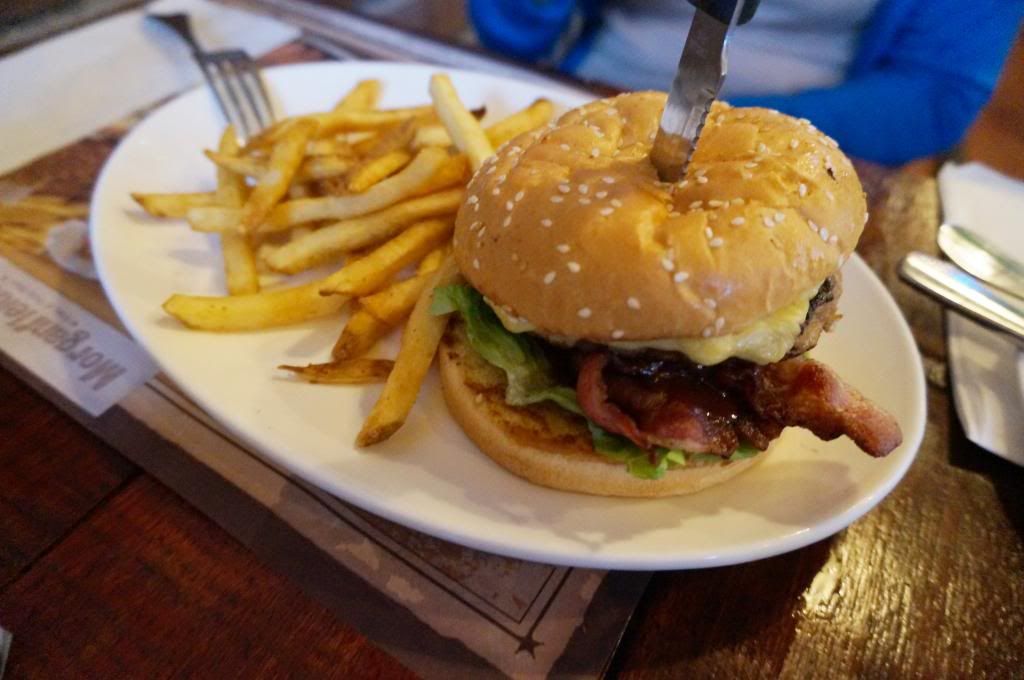 All the food taken yesterday isn't that important! What matters is the quality time spent with family during the dinner!
I love them so much..
♥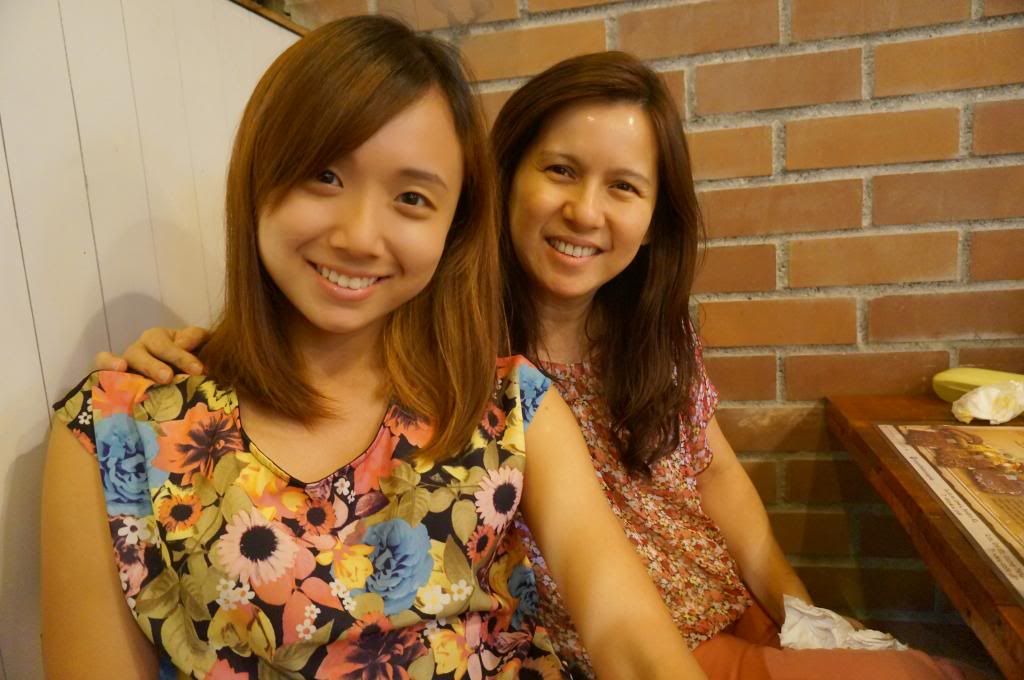 With the beloved dad,
although I knew he don't really like the food but he is happy throughout the dinner!
♥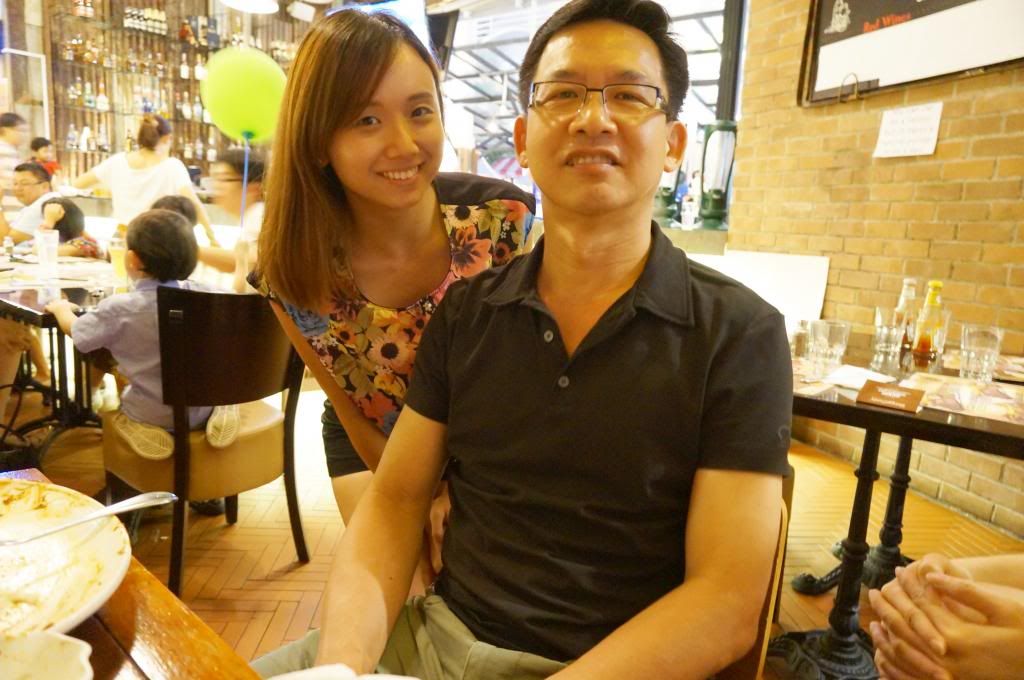 Siblings!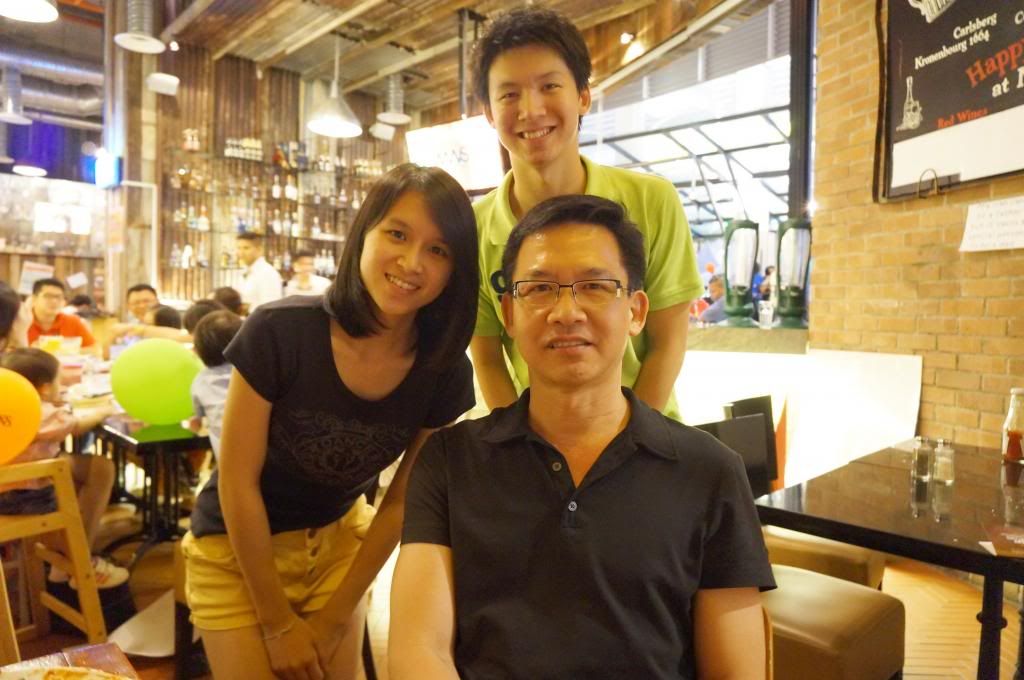 Mummy, mei mei, bro and Jesline.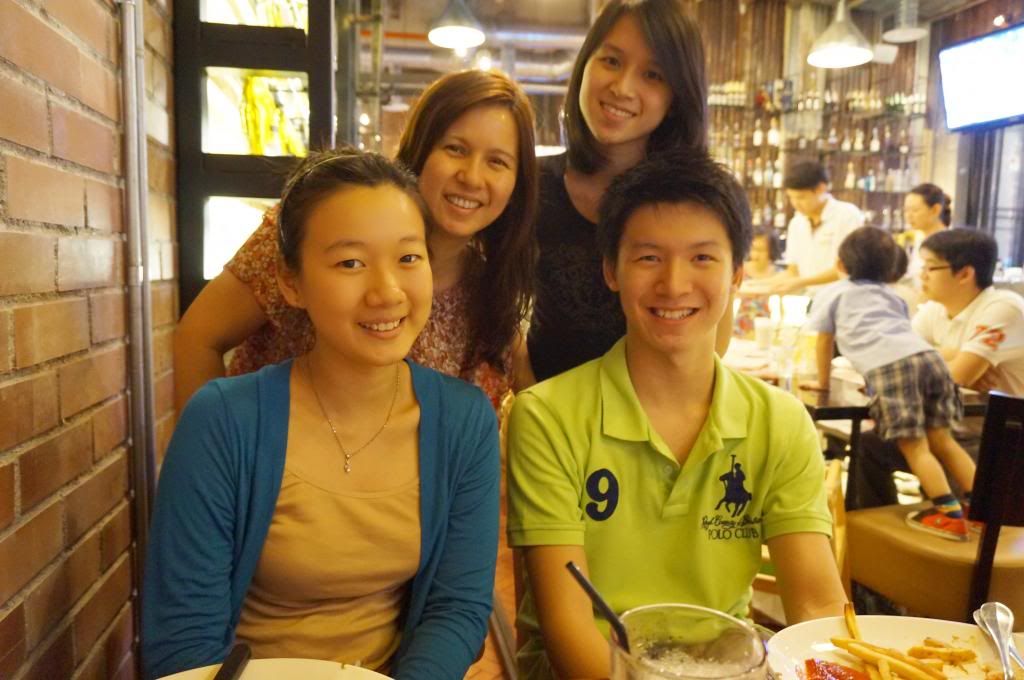 Bro and sisterhood selca time!
*wink*
The smile until very "yam" bro..ishh..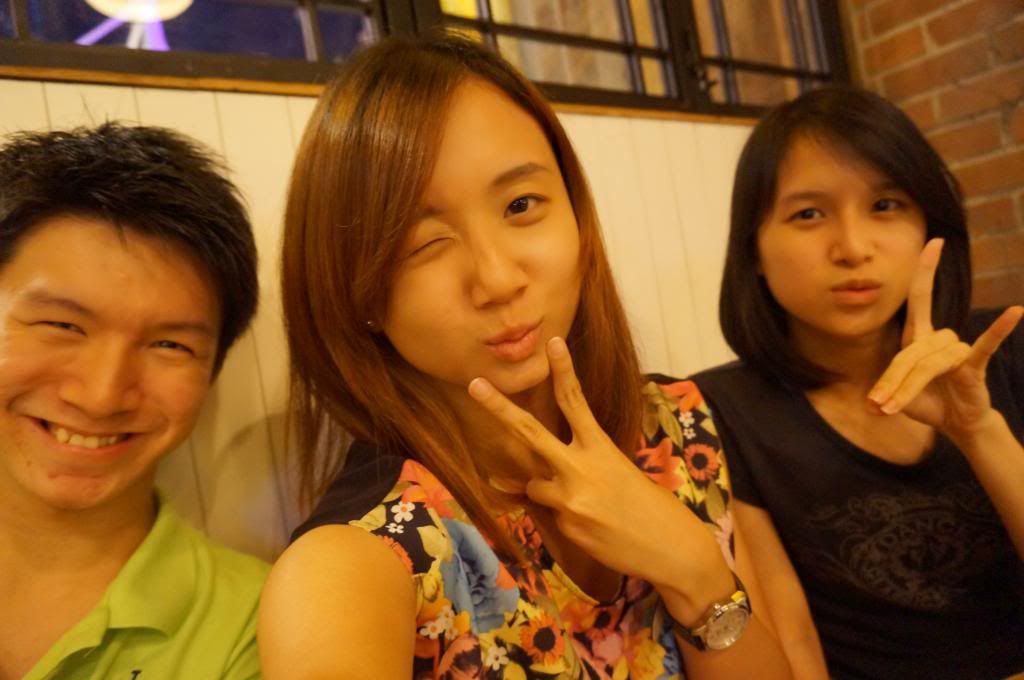 Bloated face!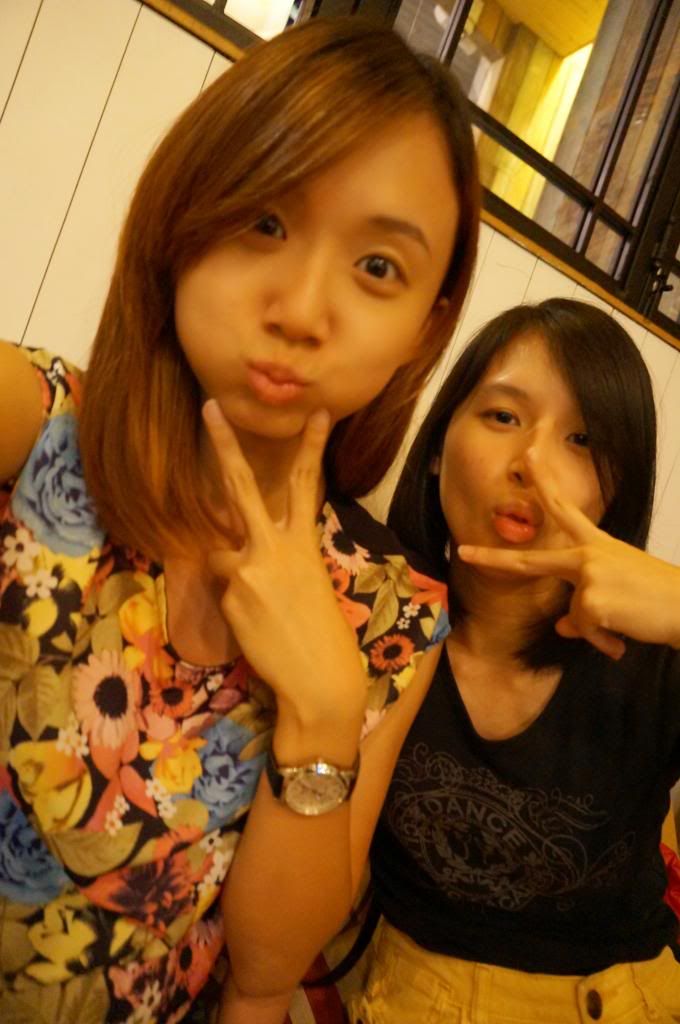 Erm..overall the food isn't up to our expectations. So sorry to say that no second visit again.
Food is way too normal and nothing much to highlight about.
Anyway we enjoy our Father's Day dinner spending quality time together..
purposely blog about it to commemorate this day! Never wanted to forget something that is so meaningful to us.
We love you papa!
Next year either you visit us in KL or we come back to celebrate your birthday and Father's Day with you ok? Hehe..
p.s my car tow to the service centre today so I'm quite tiring. You may see I am rushing through this post but even I am tired I still want to mark down this date. :-)
Night.
Call for reservation
Morganfield's Gurney Paragon
Contact: 04-226 2487
Business Hour: 11am to 11pm daily