Oh gosh, I fall sick on the eve of new year eve..really wanted to sleep again! My brain is not functioning..diarrhea yesterday after I had milkshake for dinner.
But I will publish a simple summary of my 2013.
*pity me..sick people here*
I love 2013!
Thanks to my blog so I can retrieve back easily from what I've done throughout the year. This is the
summary of 2013.
1. Visit to Sabah
My first visit to Sabah with him and his friends. This is their graduation trip, I saja tumpang a seat! Lol..
Sabah Checked in Marina Court
2. First invite as a blogger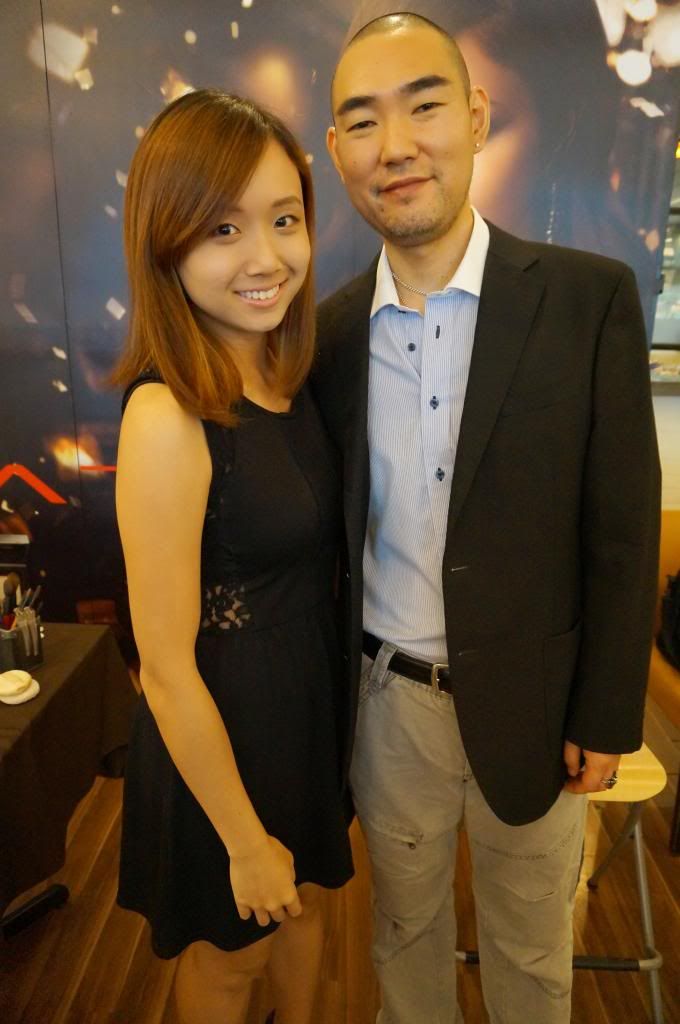 After nine months of blogging, I have been invited by Nuffnang to blog for an exclusive event. Throughout the year, I have so far received three sponsored post which is really a huge milestone for me.
3. Summer Program 2013 in Kyung Hee University Seoul
You have no idea how much I wish to go back to Korea! This place has given me such a great memory. If you tell me you don't love Korea after visiting this country, it is simply because you didn't explore this city in and out. Try not to follow travel agencies to Korea, explore on your own, don't worry, you won't get lost!
Many people think that they can't speak Korean, that is why they can't travel there on their own. Bare in mind, you are visiting to Seoul, not to the rural places, and their map is really comprehensive so you surely won't lost in the CITY.
I love Korea very much!
4. I miss Jejudo
I still remember the sea breeze in Jeju, the friendly driver aka tour guide, black pork, the windmill *I just realized I didn't take any pictures of the windmill =="*, beaches, stadium and everything! This is the fun part of self-travel. You can experience lots of things which are not included in the travel package!
5. Boryeong Mud Festival 2013
With Ching Ya and Carmen! I nearly missed out this awesome event but luckily Carmen insisted me to join! Miss them so much..They are doing great in Taiwan and Korea. We still keep in touch in Facebook. :-)
6. Management Society
Reminiscing the best part of Management Society.
7. Axiata University Leadership Development Programme 2013
This is the most suffering yet enjoyable 15 days in my life! o.O Is a steep learning curve, I knew I would never learn all this in my course and thanks, I have given the chance and spent this awesome 15 days with this group of people! Looking at their faces still reminds me of the ups and downs, tears and laughters back then!
I sincerely love love love and miss all of you!
I never believed people like us, so-called so many leaders gather under the same roof still managed to bond so well together. You guys are always in my heart and irreplaceable ones! All the best to you people in every part of the world. I know you guys will shine one day! :-)
Xoxo..
8. Heaven Gate Food Review
First invite on a food review. Thanks for given me this opportunity! Appreciate every single one of them.
9. Global Startup Youth 2013
Meet the aytp gang again in Global Startup Youth! Honestly, most of us join because of the reunion! Lol..some even fly back from US, UK, China just to meet up! Travel 20 hours plus you know! You guys 真够朋友!You say la..should love them or not! *Fly kisses*
10. Welcome on Board achieved 100,000 daily views
I didn't mark down when is the exact date of my blog reached 100k pageviews. :-( Anyway thanks to all! My friends, relatives, strangers, food hunters, everyone who have visited my blog, thanks a lot!
You guys are truly my motivation and push me hard to continually publish and never give up on my blog. Like even I'm sick now but I still spend time to draft this post! :-)
11. Fly to KL for my 5th anniversary celebration
Last year, we had it in
Uncle Zack by the Beach
and this year he bought me flight ticket to celebrate our anniversary in KL. It is a simple one but I'm more than grateful for having him around.
♥
12. I have received my Internship placement
Happy! Will start to work on the 3rd of February! I can't wait to learn new things and I know I need to absorb everything like a sponge in this 6 months period! I'm coming..:-)
13. True friendship never ends!
Heart them all!
2013 means a lot to me! How about you? I'm so looking forward for my internship and I will try my best not to neglect my blog and keep you updated! Wish you all the best in your endeavour! Take care..