Another spot for breakfast located in Tanjung Bungah. Knew this place long ago but don't get to try it cz earlier ago they closed on Sunday but recently they revise their business hour so I've the chance to visit here for breakfast. :-)
Frankly speaking, this type of American breakfast is really limited in Penang if not to mentioned about those retail chain like Starbucks and Coffee Bean. Among some of the places that I've visited before, I couldn't say which one is the best cz most of them offer the same food, like egg, toast, ham, sausages, this food to us tasted nearly the same. Lol..Unless you talk about Eggs Benedict those type of food, but anyway hard to get it in Penang.
I think I should consider open a cafe selling breakfast in Penang already..doing something like Antipodean..lol..and another concern of mine is I still couldn't get a place that served nice grilled mushroom as Antipodean. Or you guys have any suggestions on where to hunt for a nice grilled mushroom? Please suggest it to me, I will pay a visit cz I miss this so much. Lol..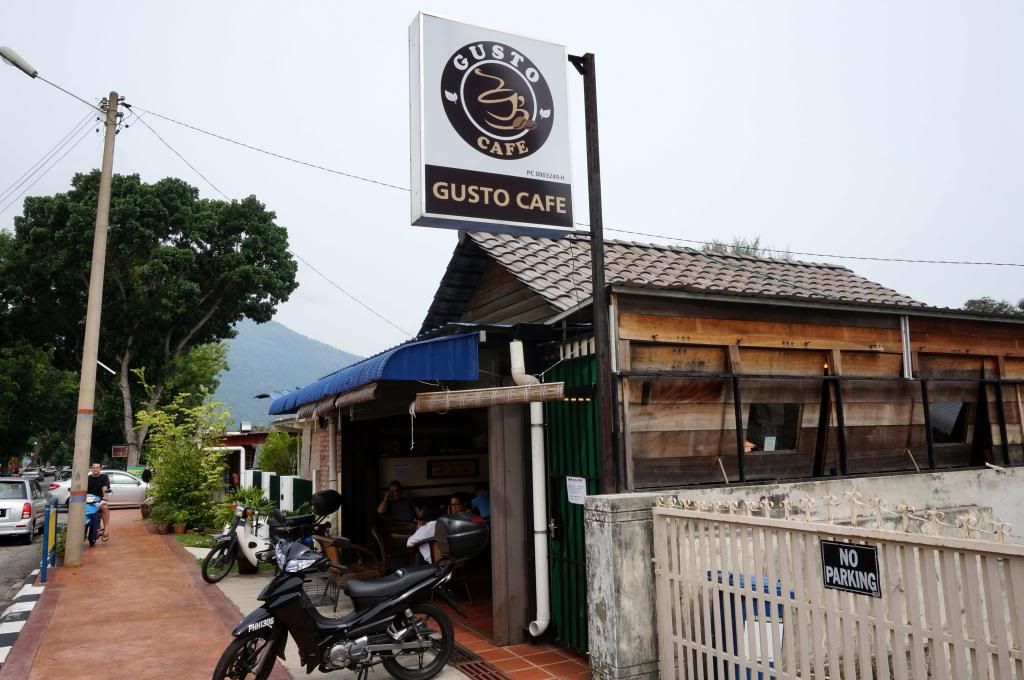 One thing that I always do before visiting for breakfast is to check the prices of the breakfast menu. Lol..sorry for the "kiamsiap-ness"..I am very cautious about prices for breakfast because don't wish to spend RM20 and above solely for breakfast per person. Unless review saying their food is great.
Breakfast served in Gusto is at reasonable price..it ranged below RM10 to RM20 based your selection.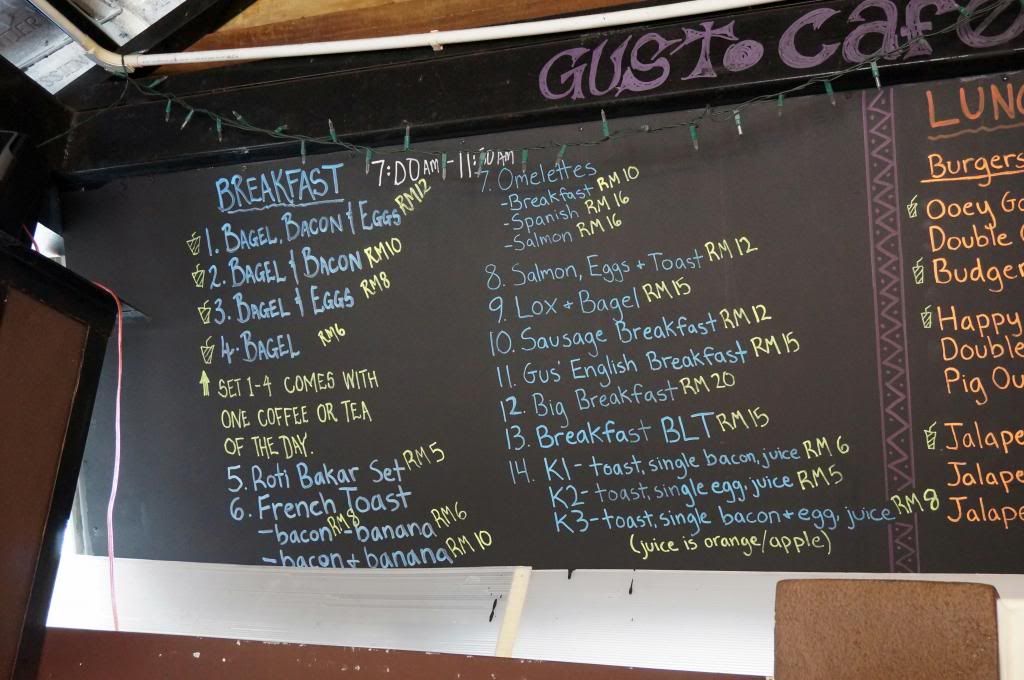 Their lunch menu! They written clearly for the time they served for lunch. You can come here for brunch as well. I will definitely try it out some day! Hehe..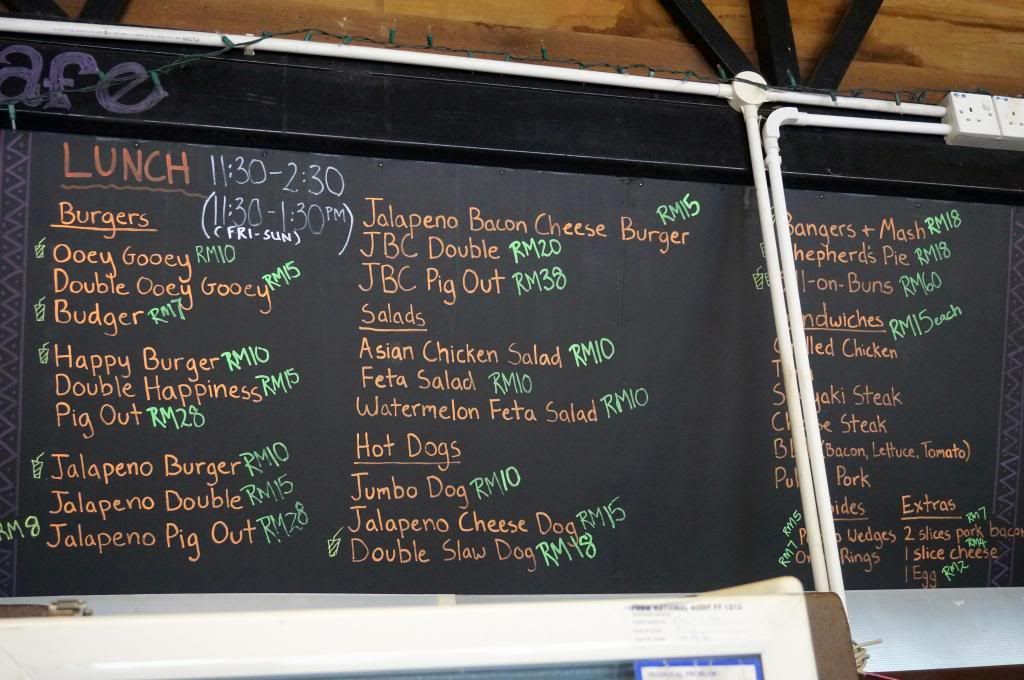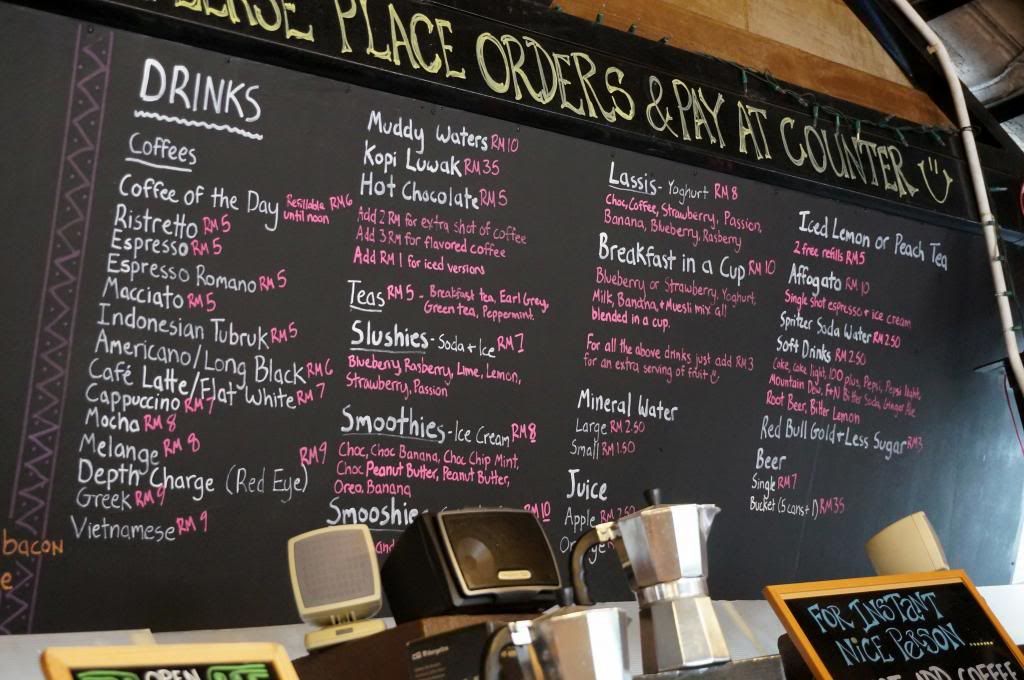 Bagel and Eggs RM8
Mum loves the bagel, me either. Different like the one you have it in The Mugshot. If you love bagel then you should try this out! The bread is very springy like that, very Q..haha..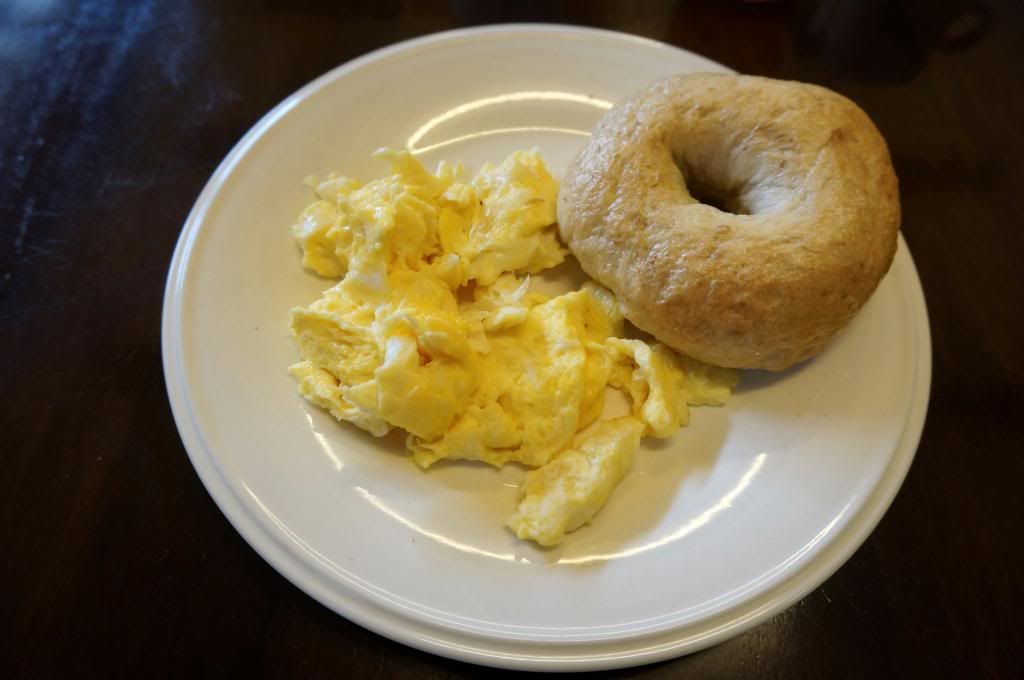 Bagel, Bacon and Eggs RM12
For Bagel, they will
serve with coffee or tea of the day
upon your selection.
Love love their bagel!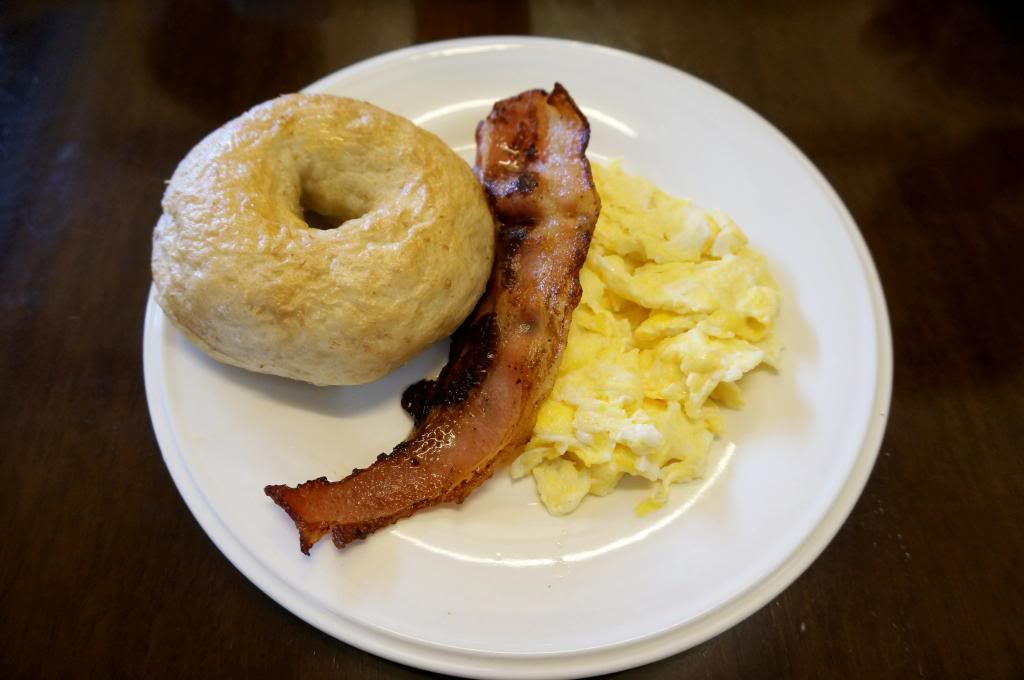 Cafe Latte RM7


Salmon, Eggs and Toast RM12
Add on scramble egg +RM2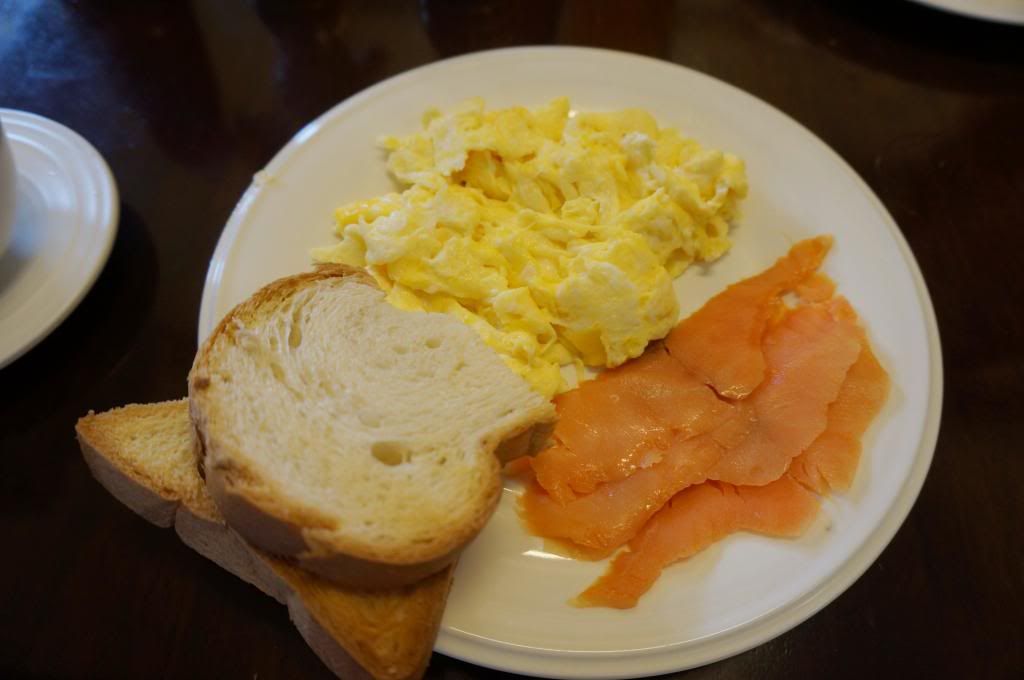 Big Breakfast RM20

To me, this is quite costly because I compared it with Antipodean. Lol..if you guys never visit to Antipodean then feel free to google this place. Their breakfast serving is big and priced at RM20 only.
We are the customers, we will certainly compared places that we visited before. Hence, if Gusto would reduce their price slightly cheaper for this Big Breakfast then it would be better. :-)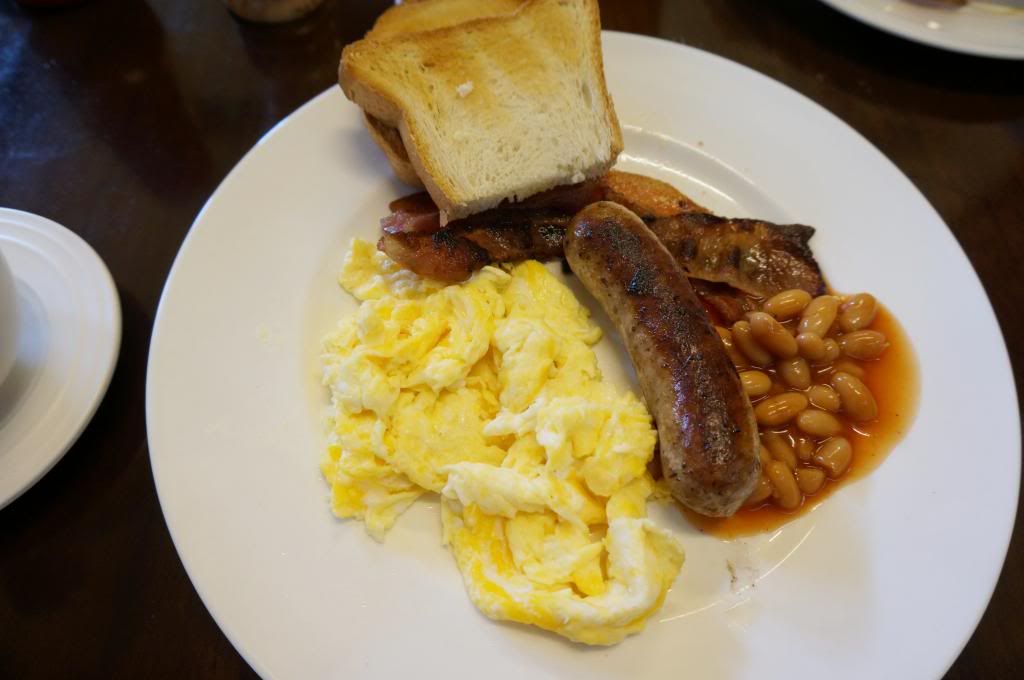 It is located at Tanjung Bungah. Just turn in then you will see Petron petrol station, and Gusto is located right next to it.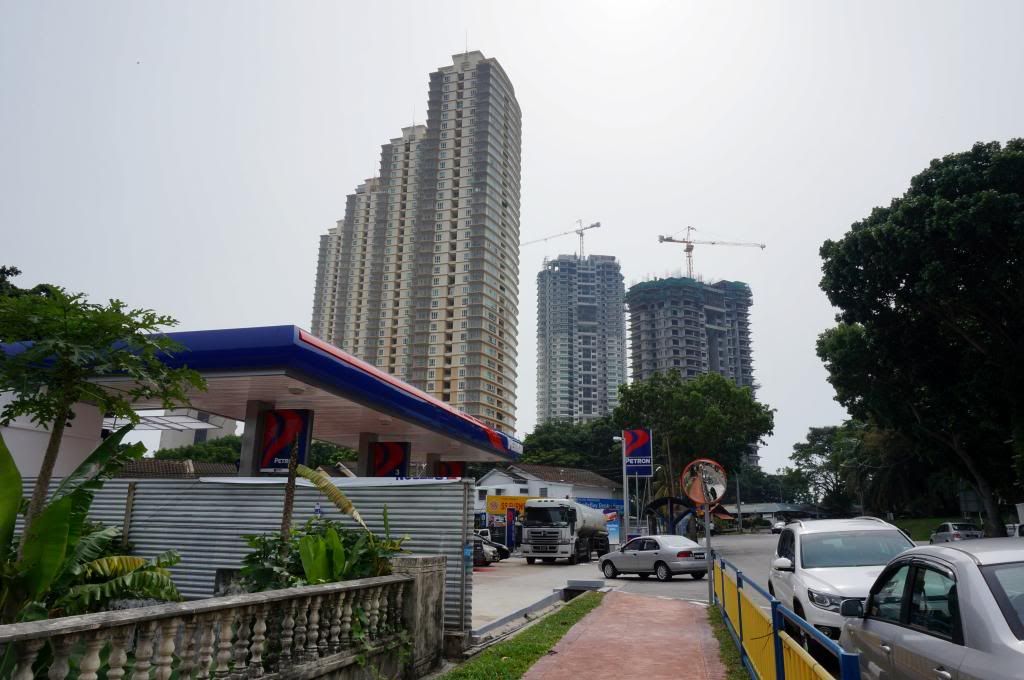 Opposite to
Sunnyside Up.
Another place that I
blogged
before.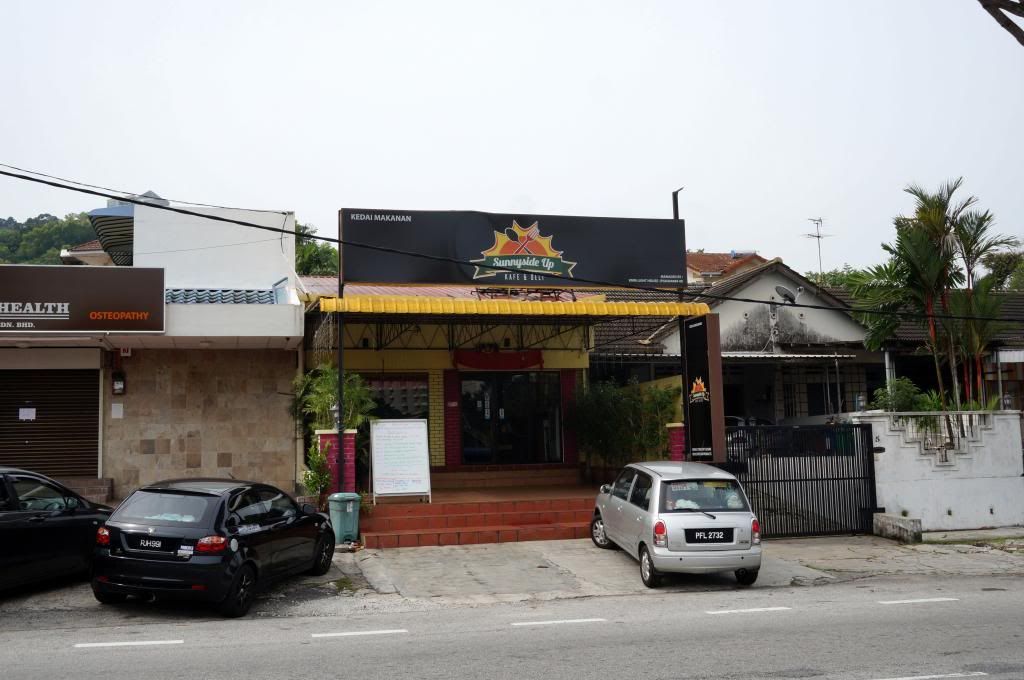 Call for enquiries
Gusto Cafe
4, Jalan Sungai Kelian,
Tanjung Bungah 11200 Penang.
Contact: 04-890 4012 / 012-595 9811
Business Hour:
Breakfast 7am to 2pm
Lunch Weekday 11.30am to 3pm Friday-Sunday 11.30am to 1.30pm
Dinner Friday to Sunday 5.30pm to 9.30pm
Closed on Wednesday